Our insights
Our investment experts provide frequent insights, debating the exciting trends that are shaping our world.
Read our latest articles below.
Client magazine - Capital Thinking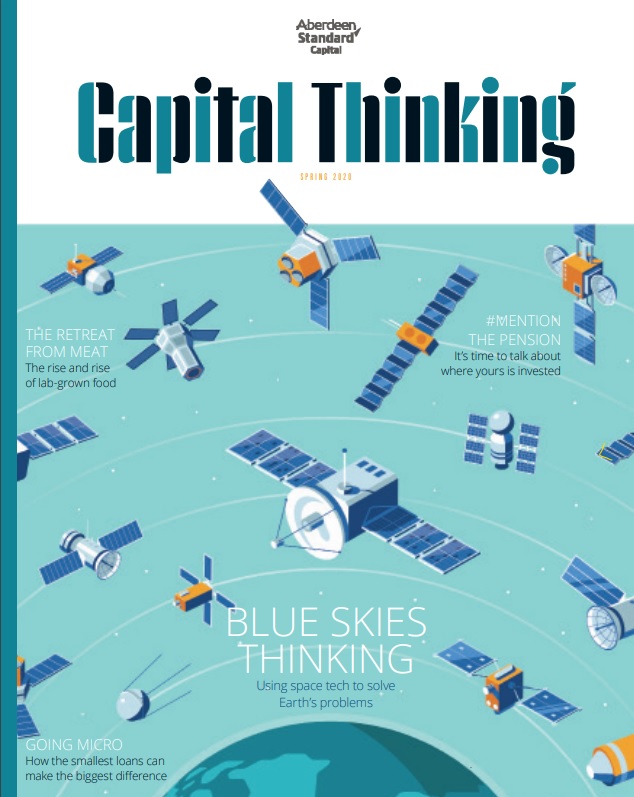 Capital Thinking - Spring 2020
The start of a new year is when many people complete their tax returns, spring clean their homes and tidy their gardens. It is also a good time to review your finances and investments. From financial housework to galactic cleaning, this edition highlights some of the tech companies trying to keep our cosmos clean. We also examine how the airline industry is attempting to combat climate change, and how an innovative brewer is bringing clean water to Africa.

Capital Thinking - Autumn 2019
Nature puts on a colourful display during autumn. And appropriately, its nature on which many of our articles focus. This edition covers diverse topics such as 'why Blockchain could save the Amazon' to 'indoor farming' and 'greener shipping'

Capital Thinking - Spring 2019
Our client magazine, just like the company branding, has received a makeover too. This edition contains an array of articles that look at the 'race to renewable' through to 'searching for tech unicorns' and 'how to beat cyber criminals'.
---