Risk warning
The value of investments, and the income from them, can go down as well as up and an investor may get back less than the amount invested. Past performance is not a guide to future results.
Experience
£13.0bn/€14.5bn/$16.9bn AUM and we hold over 400 advisory board seats. We offer a huge range of private equity solutions for our clients, having raised over 100 vehicles, backed over 500 private equity general partners (GPs) and having made over 1,000 fund commitments.
Source: abrdn, all data as at 31 December 2021.
Expertise
We have over 40 private equity professionals globally, bringing invaluable on-the-ground insight and expertise.
Resource
We are also able to leverage huge resources from across abrdn, including industry-leading economic research, a global distribution network, dedicated legal, due diligence, finance, operations, risk and responsible investing teams. This means our clients have access to the best investment insights from across our whole business.
What we offer our clients
Secondary investments
Secondary investments involve the buying and selling of pre-existing investor commitments to private equity funds. We are well placed and active in the secondary market where our deep relationships, strong reputation and network of intermediaries give us a distinct advantage and allow us to offer our clients excellent access to this market.
Co-Investments
Private equity co-investments, or direct investments, are investments made alongside another GP directly into companies. There are many benefits to co-investing, including the ability to gain exposure to what we believe are attractive investment opportunities whilst avoiding a layer of fees. Again, our strong, long-standing relationships with GPs, combined with our proven experience, mean we are leading players in this segment of the market.
Investment trust
The investment objective is to achieve long-term total returns through holding a diversified portfolio of private equity funds and direct investments into private companies alongside private equity managers ("co-investments"), a majority of which will have a European focus.
Cameron Graham
Deputy Head of Secondaries – Private Equity
Cameron is based in the Edinburgh office and joined SL Capital Partners in 2008. SL Capital merged with the private markets team of Aberdeen Asset Management in 2017, when Aberdeen Standard Investments was formed. He has involvement in all aspects of primary fund investments, co-investments and has a particular focus on the secondary market. Cameron also has specific responsibility for the firm's investment activities and relationships in the French market. He sits on the advisory boards of a number of European GPs. Before joining SL Capital, Cameron worked at Ernst & Young in their Financial Services Advisory practice.

Cameron has a BSc (Hons) degree in Management with French from the University of St Andrews.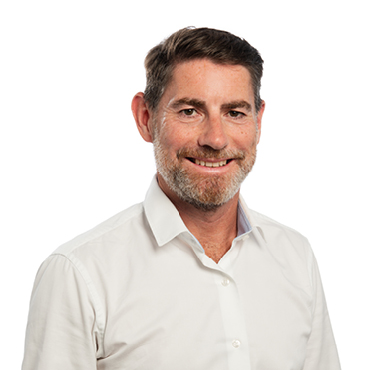 Colin Burrow
Head of Co-Investments
Colin Burrow is Head of Co-Investments based in the Edinburgh office. He is responsible for all aspects of co-investing including sourcing, evaluating and execution. He is a member of the Investment Committee. Colin joined the company in 2014 from the Scottish Widows Investment Partnership (SWIP) heritage team. Prior to joining SWIP in 2013, he led a dedicated co-investment team at Lloyds Banking Group responsible for origination and asset management. Colin joined Lloyds from Bridgepoint where as an Investment Director he spent six years investing in mid-market European buyouts. He began his career advising on mid-market buyouts with Andersen Corporate Finance. Colin holds an LLB (Hons) in Law from the University of Strathclyde and a Securities Institute Diploma.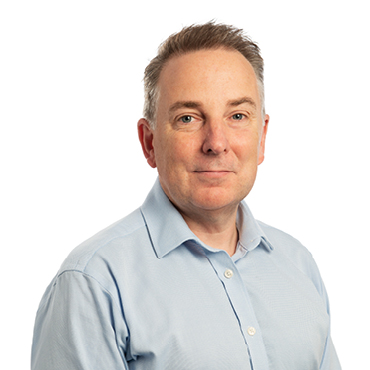 Merrick McKay
Head of Europe - Private Equity
Merrick joined the company in 2014 and is based in the Edinburgh and London offices. abrdn's European Private Equity business, with over €8bn AuM, encompasses primary and secondary fund investments and co-investment activities undertaken by a team of over 30 investment professionals. Merrick is Head of Europe and a member of the abrdn Private Equity Investment Committee.
An Australian, Merrick has over 25 years' experience in the European private equity industry. Prior to joining abrdn, Merrick was Head of European Investments and Senior Partner of Macquarie's Private Markets division. Previous roles include 13 years as a Partner and Investment Committee member of Primary Capital (the London-based, lower mid-market private equity firm) where he was responsible for leading, originating and managing numerous private equity investments in the UK. Merrick holds Bachelor of Commerce and Bachelor of Laws degrees from the University of Queensland.
Merrick is a regular speaker at private equity conferences, and is a member of Invest Europe's Limited Partner Council.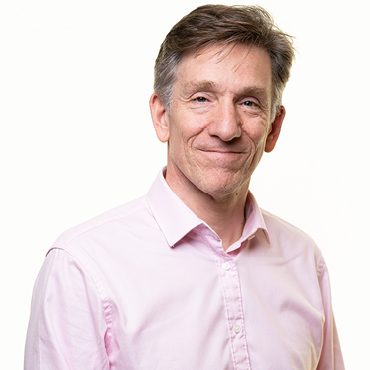 Patrick Knechtli
Head of Secondaries
Based in Edinburgh, Patrick heads up the secondaries team of abrdn and is involved across the private markets activities of the firm. He joined predecessor firm SL Capital in 2009, which then merged with the company's private markets business in 2017. Prior to joining, Patrick spent eight years at Coller Capital in London, where he worked on numerous secondary portfolio transactions. His early career consisted of seven years in investment banking, first at Baring Brothers and then at ABN Amro Corporate Finance. Patrick has a MA (Hons) in Modern Languages from the University of Exeter and is fluent in French and Spanish.