Aim to deliver sustainable monthly income and potential capital growth from global equities across economic cycles, helping to counteract market volatility and high inflation.
ABGDD will mainly invest in the master fund, abrdn SICAV I – Global Dynamic Dividend Fund.
Resilient yield
Our Fund has delivered a minimum monthly dividend yield of 5% since inception1. It has outperformed the MSCI AC World Index by 5% over 1 year, on average.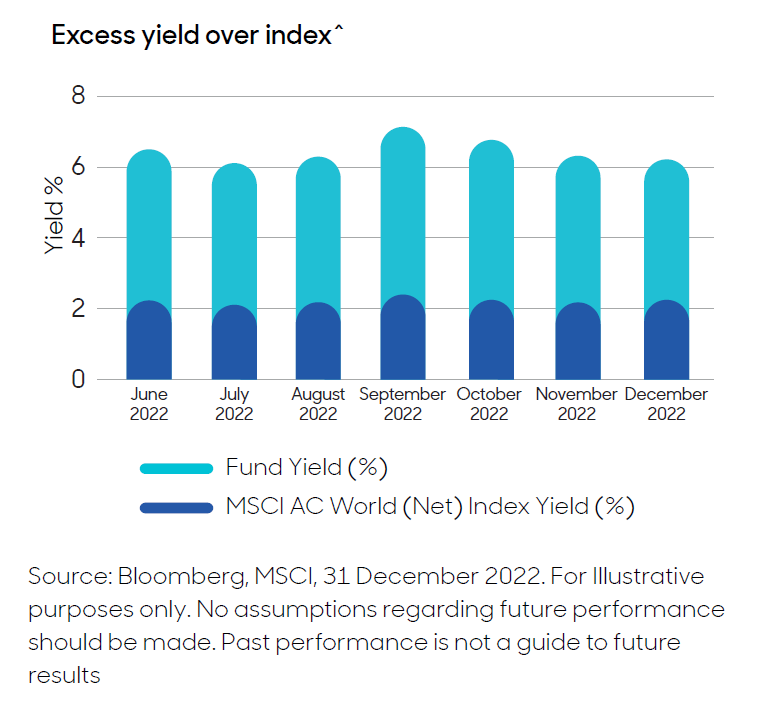 Resilient Income
Even amid market volatility, there's a large global stocks universe that continue to pay out dividends.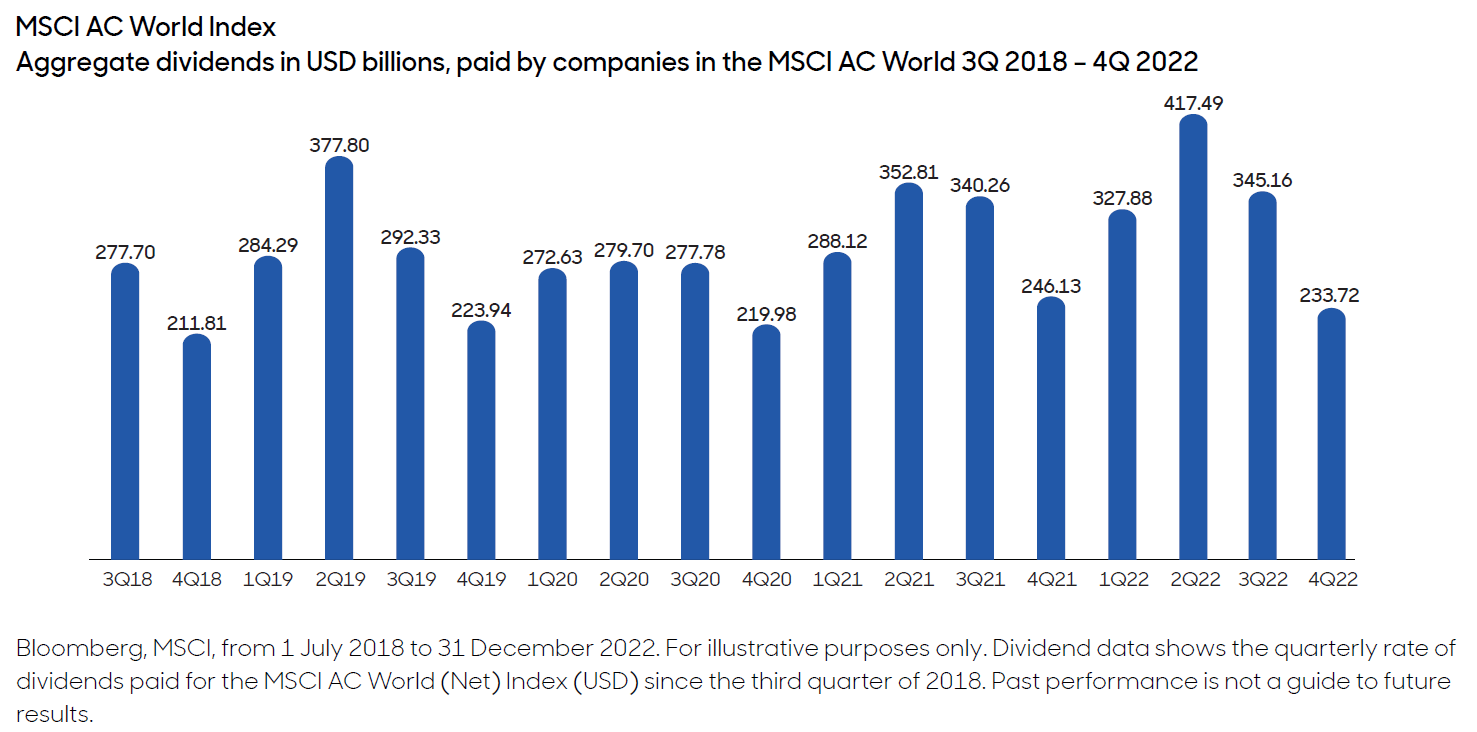 1 Source: abrdn, as of 30 September 2022. Based on Aberdeen Standard SICAV I - Global Dynamic Dividend Fund - A Gross MIncA USD. Past dividends are not a guide to future dividends. Dividend rate is not guaranteed and dividends may be paid out of investment income, capital gains or capital. Master Fund inception date: 14 October 2020.
Available share classes and benefits
Keep updated
Get our latest capabilities and thought leadership delivered to your inbox every month.
Our distributors
Being investment professionals, we aim to have our funds objectively marketed by other service providers. Aberdeen Asset Management (Thailand) Limited's funds are available from a range of distributors including e-platforms, banks, insurance, financial advisers and brokerages. if you would like to invest or require financial advice please get in touch with one of these distributors.
Investment terms and conditions apply for each distributor.