Risk warning
The value of investments, and the income from them, can go down as well as up and an investor may get back less than the amount invested. Past performance is not a guide to future results.
Direct targeting of client specific goals
We support a spectrum of multi-asset strategies to target client goals and risk-reward requirements. These include diversified assets, absolute return, tactical asset allocation and traditional balanced solutions – all of which can be customised to meet specific client needs.
Consistency across the economic cycle
With flexibility to invest across an exceptionally broad range of asset classes, geographies and instruments our strategies can adapt to, and anticipate, changes in the economic climate, delivering a more consistent outcome.
A smoother investment journey
Our genuinely diversified portfolios spread risk to deliver a more predictable outcome, while our forward-looking risk management aims to provide a smoother investment journey.
Investing responsibly in Diversified Assets
We analyse the risks and opportunities, including those influenced by ESG factors, for every investment that we make.
In the Diversified Assets team our focus is on providing genuine diversification. We do this by identifying and capturing the best long-term opportunities across a broad range of asset classes. Typically, we access alternative asset classes through listed investment companies and traditional asset classes through specialist teams within abrdn. Our tailored approach considers ESG factors within asset classes as well as in the asset allocation process. It is supported by our centralised Stewardship and ESG Investment team.
All clients invest to create a better future for themselves and their families. This may be to fund their lifestyle or for their own retirement. Now, they can invest to promote a better future for our planet and for subsequent generations, by embracing ESG. Our Diversified Assets approach is designed to target that better future for our clients and to help towards building a sustainable future for generations to come.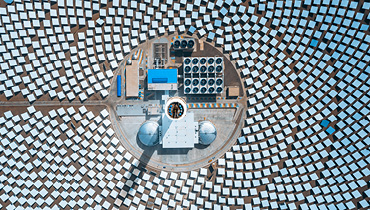 Sustainable investing
What we invest in today will determine the world we live in tomorrow.