We hosted our second Sustainability Summit in Singapore on 25 May 2023
This year we envisioned a future where Asia Pacific leads the way in advancing sustainability solutions and making real progress.
Businesses in APAC are at the forefront of many sustainable industries from solar panel manufacturing to alternative proteins and plastic recycling, with many new innovations still emerging. Even traditional industries are increasingly focusing on improving sustainable practices. Yet, some parts of the region and some sectors have been slow to act, despite the opportunities to pursue transformative change.
Given this, the region is ripe for uncovering sustainability leaders of tomorrow - companies that will deliver tangible progress on the ground. For investors, this means identifying industry leaders with the potential to help them achieve their investment objectives.
We recognise that while investors might find sustainable investment opportunities in APAC, they must make considered decisions. This year our Sustainability Summit sought to break down barriers to understanding sustainability and the opportunities for alpha.
Watch our Summit Highlights
Our sessions
Missed any sessions from the Summit? Watch our replay videos below.
Welcome remarks
Rene Buehlmann, Global Chief Executive Officer, Investments, abrdn
Keynote
David Atkin, CEO, Principles for Responsible Investment (PRI)
Amanda Young, Chief Sustainability Officer, Investments, abrdn
Sustainability in APAC - the good, the bad and the ugly
Asia Pacific is brimming with sustainable investing opportunities when it comes to sustainable investing, but there are still a number of hurdles in place. In this session, we explore the "good" potential of the region; the "bad" challenges and risks that may be unique to Asia; and the "ugly", including misplaced perceptions about the investment outcomes of sustainable investing of the lack of investment value from ESG that may lead to missed opportunities.
Speakers:
Peter Branner, Chief Investment Officer, Investments, abrdn
David Atkin, CEO, Principles for Responsible Investment (PRI)
Gillian Koh Tan, Chief Sustainability Officer, Sustainability Group, Monetary Authority of Singapore
Lin-Net Koh, Director of the Centre for Impact Investing and Practices (CIIP), Temasek Trust
The great debate: ESG regulation will stifle sustainable investing
A light-hearted approach to an important topic! abrdn presents a debate: one team will be asked to take the negative position, and the other team will take the positive. The audience will act as adjudicators to decide on the winning arguments, and the best individual speaker. Remember, individuals are playing a part, and may not be representing their own views, or that or their organisations!
Speakers:
Rene Buehlmann, Global Chief Executive Officer, Investments, abrdn
Helene Li, CEO & Co-founder, GoImpact
Michael Tang, Head, Listing Policy & Product Admission and Head, Sustainable Development Office, SGX
Sheela Veerappan, Sustainability Investment Specialist, abrdn
Vanessa Choi, APAC ESG Compliance Manager , abrdn
Zoe Whitton, Head of Impact Pollination
Sean Tseng, Legal Consultant, ClientEarth
Designed for Fund Selectors
Making sense of ESG Fund Ratings
ESG fund ratings are used by investors and fund selectors to guide their due dilligence and selection process. Given the range of fund ratings available, are these ratings an important and useful input or are they sending mixed signals to investors and fund selectors on what they should focus on, and what is valued by the industry? Join us to find out!
Speakers:
Sheela Veerappan, Sustainability Investment Specialist, abrdn
Wing Chan, Head of Manager Research, Europe and APAC, Morningstar
Eugenia Koh, Global Head, Sustainable Finance, Standard Chartered
Sustainable funds: what's in a name?
ESG integration, ethical, impact, sustainable, screened, engagement - these are just a few of the different names attached to sustainable investment funds under the 'sustainable' or 'ESG' umbrella. Combine this with different product labelling standards rules in different markets, and you have a real mind twister! In this session we explore the complexities of definitions, labels, standards and how abrdn approaches this.
Speakers:
David Smith, Senior Investment Director, abrdn
Nicole Lim, Fixed Income Investment Analyst - ESG, abrdn
Vanessa Choi, APAC ESG Compliance Manager, abrdn
Sustainable investing strategies across asset classes
Building off the previous session, we delve further into different sustainable investing strategies by asset class. Hear from our equities, fixed income and multi-asset experts on solutions that best capture growth opportunities in the region.
Speakers:
Flavia Cheong, Head of Equities - Asia Pacific, abrdn
David Smith, Senior Investment Director, abrdn
Henry Loh, Head of Asian Credit, abrdn
Designed for Asset Owners
Climate credibility gap – how genuine are net zero corporate commitments
How can investors ensure that corporates are genuinely committed to decarbonizing their operations and supply chains, and not just greenwashing? Emissions continue to rise despite net-zero commitments taken by governments, corporates and the private sector, so what is really happening, and what can investors do to make sure corporate commitments are genuine?
Speakers:
Eva Cairns, Head of Sustainability Insights & Climate Strategy, abrdn
Valerie Kwan, Director, Engagement, AIGCC
Zoe Whitton, Head of Impact, Pollination
Biodiversity, food and supply chains - investment fad or future?
A lot of effort has been put into developing and implementing net-zero strategies but these can only be successful if we also protect nature and restore ecosystems. With more data and sophisticated tools available, investors are starting to quantify the impacts of their investments, while innovative mechanisms investment strategies such as nature-based solutions can help deliver on our broader sustainability goals. In this session, we will discuss the realities of why and how to protect natural capital, the implications for supply chains, and how this is connected to food security and understanding the intersection of nature-based solutions and climate change.
Speakers:
Amanda Young, Chief Sustainability Officer, Investments, abrdn
Martin Lemoine, Unit Head, Agribusiness, Officer-in-Charge, Singapore Office, Asian Development Bank
Eva Cairns,Head of Sustainability Insights & Climate Strategy, abrdn
Investing in the transition - turning brown to green
To address environmental & social challenges, investments are needed in companies that often do not meet the strictest sustainability standards but have plans to transition towards a greener future. This is particularly true in emerging markets, many of which are in Asia. Yet, some investors object to investing in companies that are not yet defined as "green". Can investing in "brown" help contribute to real ESG transition?
Speakers:
Nicole Lim, Fixed Income Investment Analyst - ESG, abrdn
Eugene Cheng, Group CFO, Sembcorp
Chee Wee Tan, Senior Environmental and Social Specialist - Private Sector,Asian Infrastructure Investment Bank (AIIB)
Mark Errington, Chairman of APAC operations, Environmental Resources Management (ERM)
Sustainable Investing with abrdn
At abrdn, environmental, social and governance (ESG) considerations have been an integral part of our decision-making process for almost 30 years. The Sustainability Institute, Asia-Pacific leads our regional strategy, driving internal and external knowledge exchange, encouraging investment community engagement and providing ESG investing insights for individual investors. This gives abrdn a breadth and depth of understanding of clients' needs and pertinent industry issues. Our embedded expertise, proprietary research and tools, as well as an active ownership approach adds value to our clients.
Download the brochure here
Picture gallery
View the event photos here.
Sustainable investing
Learn about how we incorporate ESG factors into our approach to Sustainable Investing.
Explorearrow_forward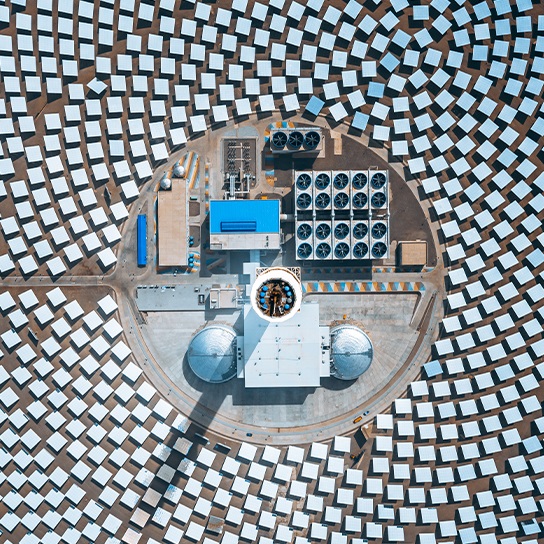 Risk warning - Investment involves risk. The value of investments, and the income from them, can go down as well as up and an investor may get back less than the amount invested. Past performance is not a guide to future results.